Motivation is what gets you started, habit is what keeps you going.
It's sad to say that most people's performance levels are subpar. This is true regardless of their career path.
Many people "just show up" in life but don't function in peak performance states; full of creativity, enthusiasm, and energy. Bookshelves are filled with information written about productivity, morning rituals, and tips for mastering one's day.
What the general populous is missing is that winning your day actually is won the night before. If you want to master your day, take heed to create strong evening routines.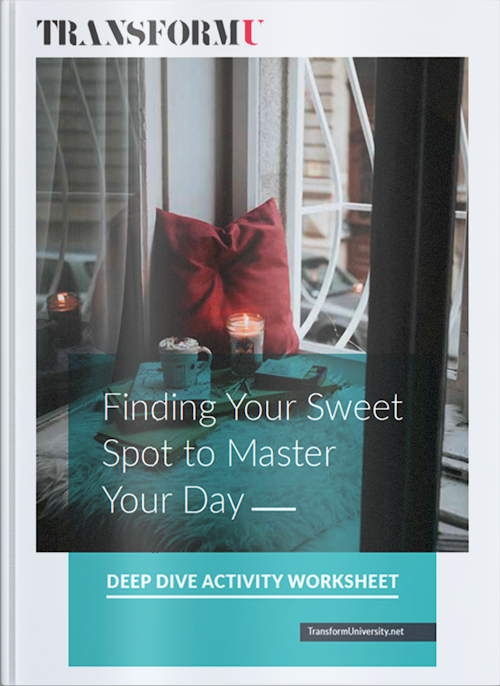 Children have bedtime routines; it's essential for their growing bodies to optimize sleep. The importance of sleep cannot be overemphasized for adults. Sleep reenergizes the body's cells, supports memory and removes waste from the brain. Developing Adult Bedtime Routines allows you to shift gears and start winding both your mind and body down.
Ignite Your Curiosity and Creativity
Why don't the clouds fall to the ground? How does a bird fly? Why is the grass green and not orange? These questions are often posed by curious children. Curiosity is defined as a hunger to learn.
Children are curious by nature. They explore, they question, they wonder, and are constantly drawn to new things. While they are exploring, they are discovering. Unfortunately, as we grow up, curiosity fades and we become adults who have stopped discovering hence our curiosity is stifled.
Experts agree that despite the fact that curiosity has the power to drive success; unfortunately, it is one of the most underrated emotions. If you want to master your day, cultivating curiosity will increase your learning, productivity, creativity, and engagement.
If you want to have measurable and sustainable results in your life, Download Transform University's Deep Dive Activity Worksheet to Finding Your Sweet Spot to Master Your Day.
Every choice you make shapes who you are today and who you will be tomorrow. Change is within your power, but nothing happens if you don't take action.
Rita is a Performance Improvement Coach. Her mission is simple; she helps entrepreneurs, achievers, and leaders make positive changes in their behavior. She empowers her clients so they are more in control of their present which in turn gives them a greater sense of self-confidence. She creates a safe environment for them and builds on their values, passions and strengths so that they can achieve their personal and professional goals.
Rita helps her clients:
• Embrace their true potential
• Change their limiting beliefs/thoughts
• Create Purpose
• Live Empowered, Confident, and Successful Lives