THE WORLD NEEDS WARRIORS
Just Like You!
Live the life you always desired.
One to One Coaching | Group Coaching | Health & Wellness: Diet & Exercise Programs | John Maxwell Leadership Training | Workshops
GET STARTED TODAY
Hello, I'm Rita and I'm so glad you stopped by. I'm here to help you become the person you want to be. You see I've faced many daunting obstacles in my own life – personally and professionally that could have kept me feeling trapped, discouraged and overwhelmed. By making a choice to take responsibility for my own emotional well-being, I put one foot in front of the other and learned how to walk through some pretty tough life events. Having to overcome seemingly impossible circumstances has turned out to be a tremendous gift in my life; I now have a platform to be able to help you live a more purposeful, intentional life.
My mission is simple – I want you to discover your own warrior DNA. What does that DNA look like? It looks like growth. The seeds of a Warrior's DNA contain strength, courage and determination – qualities you already have inside of you. They are seeds of your future potential; the person you were created to be. My goal is for you to discover that deeply embedded DNA and find clarity, embrace courage and walk confidently into a life of greater purpose and fulfillment.
Improved Communication Skills
Improved Work/Life Balance
Before you leave, make sure to download my free e-book: The Rise of a Warrior.  This book will give you insights and tips to help you navigate through life's changes and profess your life story. Filled with foundational truths, the 5 Pillars of the Warrior's Journey equips you to embrace courage and live life in your strength's zone. These principles gave me greater focus and clarity on how to live my life and my hope is that it will do the same for you.
READ SOME OF MY PERSONAL DEVELOPMENT BLOGS BELOW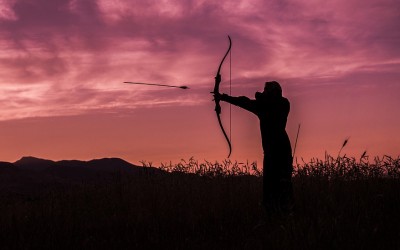 Three simple words.  Russell Wilson, quarterback for the Seattle Seahawks, was asked three simple words by his father, "Why not you?"  Russell embraced those words as his mantra and they have set a foundation for his life; his hard work ethic, belief system, and the... read more
SIGN UP TODAY FOR A LIFETIME OF HAPPINESS & SUCCESS
Our gift to you - Receive a complimentary 30 minute consultation!
SIGN UP TODAY